Welcome
I'm Fabienne, and I have loved food, cooking and inventing recipes since I was a young girl. I grew up in Paris, the youngest of seven children, with a Tunisian-born mother and an Italian father. Given my heritage it's no surprise that my food is packed with Mediterranean, North African and Middle Eastern flavours.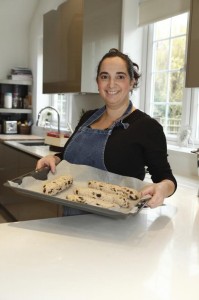 After catering for over 15 years (since 2006) for events up to 80 people, cooking up to 100 meals a week for the NHS during the pandemic, I have chosen today to concentrate on what I love the most, teaching cooking to adults, teenagers and children.
Passionate about tasting and creating new food, I am lucky enough to be able to write regular recipes for the Jewish Chronicle. 
COOKING LESSONS FOR ADULTS
Do you have guests coming to your home but want to learn how to impress them instead of serving a catered meal, why don't you take advantage of having a cooking lesson with me, learn all my secrets and impress your family and friends with your new skills? From healthy salads to naughty treats, tagines, Persian rice, choux pastry and other delicacies there is no limit to what you can learn with Fabienne. 
COOKING WITH TEENAGERS
You want your teenagers to be independent in the kitchen before sending him/her to university, different options are available, from the Duke Of Edinburgh Award cookery skills to individual or group lessons I am happy to teach them to learn how to put a chicken in the oven or an extensive numbers of vegetarian recipes. 
COOKING WITH CHILDREN AND COOKING PARTIES WITH KIDS
Working part time with young children in a school, I have a full DBS check and also all the patience to teach your children to cook in my home or yours.
I am very proud to be able to teach cooking to young adults and children with Special Education Needs with the help of a parent or carer, at my home kitchen or in your own environment.
Looking for a birthday party entertainer? Why don't you introduce children to cooking and food with Fabienne by organising a fun and stress free cooking party for you, the parents cooking parties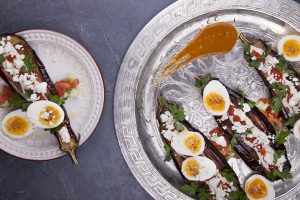 If you wish to contact me directly please call me on 07973698046 or send me an email on info@homecookingbyfabienne.co.uk
You can also listen to the Guardian podcast where I cooked for Giles Coren & Claudia Roden, or read my Jewish Chronicle recipes.