Welcome
I'm Fabienne, and I have loved food, cooking and inventing recipes since I was a young girl. I grew up in Paris, the youngest of seven children, with a Tunisian-born mother and an Italian father. Given my heritage it's no surprise that my food is packed with Mediterranean, North African and Middle Eastern flavours.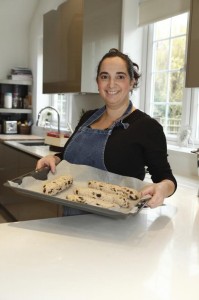 I hope you are doing as well as you can in London, the United Kingdom, Europe and the rest of the world during this pandemic. 
If you live in London, I am here to cook for you delicious nutritious homemade meals and teach you or your children (on Zoom anywhere in the world or in person) to cook!  I also give you a lot of tips and recipes on my Instagram page Please follow me now if you are not doing it already!
Deliveries in London N2, NW11, N3, NW3 are free! We use the best kosher meat and vegetarian products in our kitchen.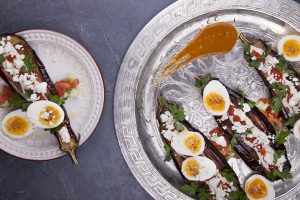 Please look at my menu and don't forget to ask for any specials of the week and the bundles menu deals by email at info@homecookingbyfabienne.co.uk
Please give me two days notice at least to shop the freshest ingredients and cook your meals with all my love! 
Interested in a cooking party for you or your child, a cooking lesson on zoom or in person when restrictions are eased, please call me on 07973698046. 
I hope to see you soon, keep well and keep safe!
You can also listen to the Guardian podcast where I cooked for Giles Coren & Claudia Roden, or read my Jewish Chronicle recipes.